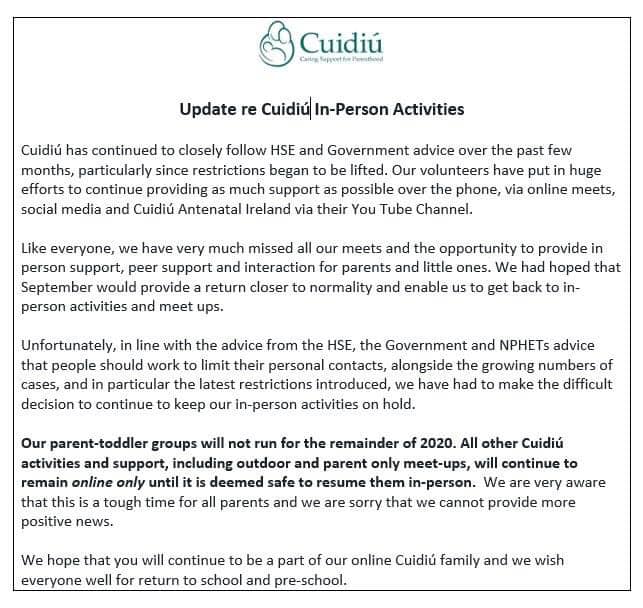 Cuidiú means 'caring support' in Irish. We are a voluntary parent-to-parent support group and our mission of 'information, education and support' encourages a confident, positive approach to parenting, empowering parents to make informed choices about issues from pregnancy right up to adolescence.
This site provides information about events and activities run by our Dublin South West Branch. These include a breastfeeding support group, antenatal classes, a Parent2Parent / postnatal depression support group, playgroups, Mum and baby mornings and more.  Events are open to members and non-members.
Please feel free to contact us on info.cuidiudsw@gmail.com should you have any further queries or if you would like to become a member of Cuidiú.